Recruiting
Consultant Neuropsychologist / Clinical Director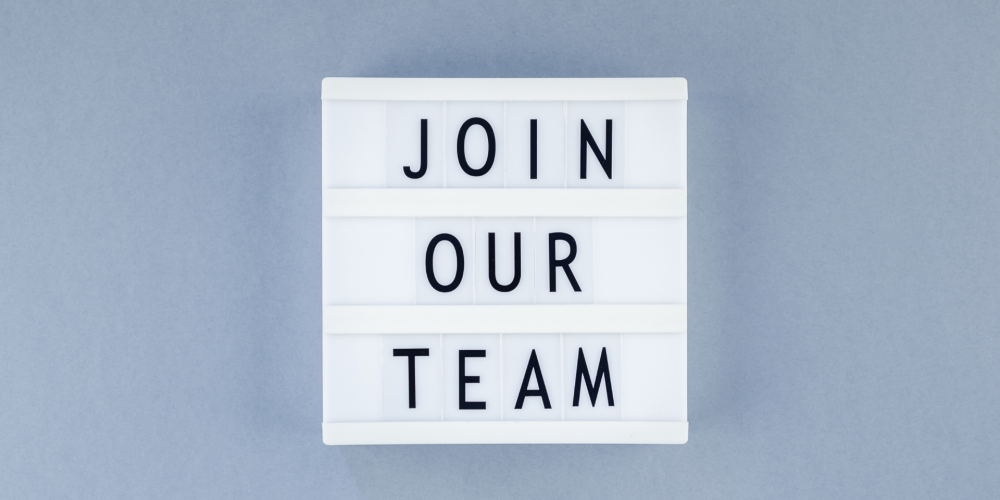 Location: Remote working from home with domiciliary visits in the south east
Contract type: Permanent, 0.8 – 1.0 FTE
Closing date:

12pm on the 16th of January 2023
Our independent service, which works with clients across Surrey, London, and neighbouring counties, is thriving and expanding.  We are now seeking a neuropsychologist who is at or approaching Consultant level and is enthused by the opportunity to develop their leadership experience, and to shape and deliver gold standard community-based neurorehabilitation.  
In providing overall clinical direction to our interdisciplinary team you will work in close collaboration with our highly experienced and neurospecialist lead OT, SLT, and physiotherapist.
To ensure you are at the cutting edge of developments in the field, you will be supported to hone your expertise through regular participation in training events, professional networks, and conferences. 
Are you a dynamic neuropsychologist at, or heading towards, consultant level with experience in community rehabilitation and the ambition to shape contemporary practice in this field? If so, Cognivate offers a perfect opportunity for you to help take our innovative interdisciplinary service into its next phase.
Working closely with our highly experienced and neurospecialist lead therapists (OT, SLT and physiotherapy), our CEO, and our  COO, you will bring a clear and coherent approach to case formulations and service developments.  You will foster a client-centred approach through a combination of direct casework, supervision of other neuropsychologists, and overall clinical direction of the service; and you will ensure a robust approach to quality assurance and continuing professional development for the whole team.   
Our geographical area spans London and the South-East.  You will be based at your home, and travel to see clients in their own homes, workplaces, local clinics; some sessions may, if appropriate, be undertaken remotely.  Our strong team ethos is underpinned by regular team meetings, some in-person and others online.
Many of our rehabilitation programmes are funded in the medicolegal context under the Rehabilitation Code, which means that they are often very well-resourced and facilitated by clients' case managers.  Any training and guidance you need with the associated processes and liaison this entails will be provided.  Please note that Cognivate does not provide expert witness reports.
In these endeavours you will draw on the expertise of our lead therapists and our outstanding board of advisors, and a well-resourced and responsive operational infrastructure.  You will have access to the professional supervision and CPD you need to flourish, including funding to participate in relevant training and attend conferences.  
Your success in developing the team's provision will be reflected in a competitive remuneration package.  
Responsibilities
Reporting to and working closely with Professor Powell, herself a consultant neuropsychologist and Cognivate's CEO, your responsibilities will include the following:
Strategic and managerial
Overall management of the clinical team, working closely with and through the lead therapists to ensure a clear and consistent approach to case formulations, treatment planning, preparation of high quality integrated reports, implementation of agreed clinical protocols, clinical governance and risk management;

Ensuring that the lead therapists are appropriately enabled and supported to undertake their own managerial and co-ordination responsibilities, and facilitating effective liaison;

Chairing fortnightly whole team clinical meetings [online], ensuring structured oversight and monitoring of all ongoing rehabilitation programmes;

Working in close association with the Chief Operations Officer and lead therapists to manage the service's overall caseload and associated liaison with referrers and funders;

Embedding, orchestrating, and monitoring the application of clinical quality assurance systems and processes;

Leading and contributing to strategic service developments which have the potential to enhance or extend Cognivate's overall provision, and participating in our 6-weekly whole team, in-person, Service Development meetings;

Participating in a range of activities to promote Cognivate services, including through presentations, conference attendance, and generation of written material for the website and other publications.
Carrying a modest clinical caseload, with hands-on involvement in a range of interdisciplinary rehabilitation programmes undertaken in clients' homes or other community settings and/or remotely;

Management and clinical supervision of associate neuropsychologists;

Contributing to Cognivate's burgeoning programme of online groups, which as part of our social mission we offer free of charge to people with TBI who otherwise lack access to other forms of rehabilitation;

Undertaking and participating in training with team members and other professionals.
There will also be opportunities and encouragement to participate in research projects, to develop the team's approaches to clinical evaluation and outcome assessment, and to build collaborative professional networks. Cognivate plays an active role in promoting such activities, currently hosting the Community Neuro Rehabilitation Network which now has over 500 members from a wide range of professional backgrounds.
Person specification
You must be an HCPC-registered clinical psychologist with extensive experience of practice in neuropsychology, community-based neurorehabilitation, and working within interdisciplinary teams.  


You will have strong leadership and management skills, evidenced through previous roles in successfully delivering services or projects which have involved co-ordination of teams working wholly or partly under your direction and supervision.

You will have excellent oral and written communication skills, with the ability to tailor presentations and reports to the needs of different audiences.

You will have experience of providing clinical supervision and/or consultancy to other psychologists, therapists, and/or trainees.

Some experience of working in a private/medicolegal context would be an asset, but training and support with this will be provided.
Terms and conditions
The appointment may be on a fractional or full-time basis (minimum 0.8 fte). We offer a competitive salary and benefits package which includes participation in our profit-share scheme. You will receive excellent CPD support including access to clinical/professional supervision and training as appropriate to your development needs. Other benefits include:
Flexibility in working hours

28 days paid holiday plus bank holidays

employer contributions to a private pension scheme and/or other optional benefits, at an overall level of 20% of your salary
How to apply
If you would like to have an informal chat, or have queries about any aspect of the position or our service, Jane Powell would love to talk to you – please email her with questions or to arrange a call (jane.powell@cognitivaterehab.com).
The deadline for applications is Monday January 16th, with interviews to be held in the latter half of January.
Your application should comprise your CV together with a short covering letter (1-2 pages) summarising key aspects of your experience and interest in the position.
About Cognivate
Cognivate was launched in January 2021, bringing a fully interdisciplinary approach to neurorehabilitation in the independent sector.  Our neurospecialist therapists from all the main disciplines work in a highly integrated and collaborative way with clients and their families to enhance their independence and quality of life. 
We see people in their homes, workplaces, and online.  Innovation and evaluation are key to our goal-focused approach.  
Much of our clinical work is undertaken in a medicolegal context, and we work closely with case managers and other professionals.  We also run online groups which are free of charge and open to anyone with acquired brain injury.