Recruiting
Head of Operations/Business Manager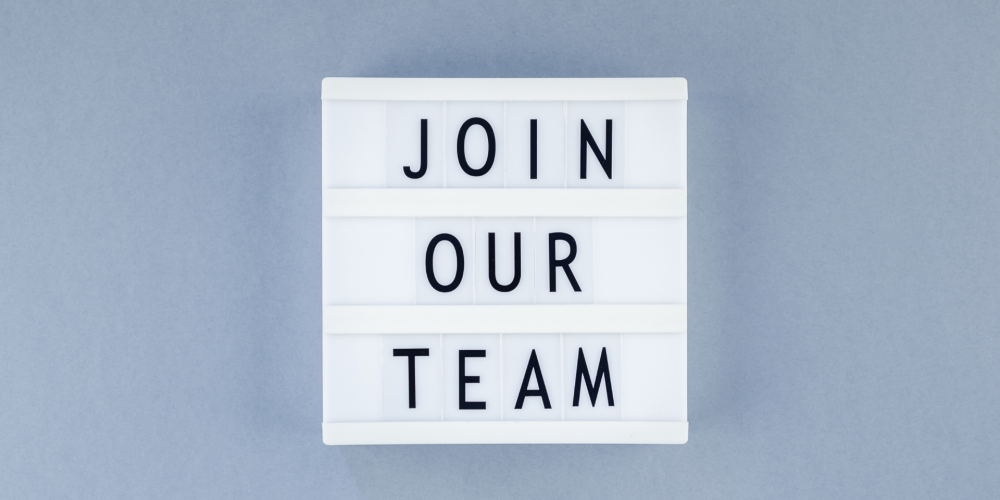 Location: Remote (with meeting in the South East of England every 6 weeks)
Contract type: Permanent, full-time
Salary: £40k – £50k depending on experience
Closing date:

6pm on the 4th September 2023

Benefits: 36 days paid holiday per year (including bank holidays)
Cognivate, a thriving independent therapy team providing rehabilitation for people who have sustained brain injury, is now seeking a skilled and ambitious Head of Operations / Business Manager who is motivated by the opportunity to play key operational and strategic roles within a small but growing company.  
Although you may not have experience in all areas, you will be strong in some and keen to develop skills in others; training will be provided as appropriate to your needs.
As the lynchpin of our day-to-day logistics you will liaise closely with all members of the team and deploy strong interpersonal and professional skills to:
work closely with the clinical director to manage a team of employed and contractor clinicians

ensure that clients, funders and staff experience an approachable, responsive, and efficient service. This will entail direct liaison and ensuring the effective implementation of administrative systems.  

oversee and manage our financial operations, implementing a range of business systems and processes. 

support and participate in staff recruitment and management, and organise staff meetings, training and social events.

implement and support a range of marketing activities, including team participation in conferences.

ensure that the company adheres to relevant legal requirements and ethical standards.
You will shape and implement Cognivate's strategy as we grow and enhance our provision. As a member of the Executive Team, working closely with the CEO and the Clinical Director and reporting to the Board of Directors, you will bring a collaborative and structured approach to:
developing and implementing strategies which promote Cognivate's services and reputation. 

developing comprehensive business plans and metrics relating to Cognivate's long-term vision and objectives, systematically monitoring performance against these and presenting reports and analysis to the Board and other stakeholders as required.

refining and executing operational strategies which align with overall business objectives and enhance efficiency, productivity and cost-effectiveness.  This will require you to develop and maintain competence with relevant technologies and infrastructure, engaging with any training you may need in order to do so.

analysing and taking steps to mitigate business risks.

building a strong company culture, through optimising team structure and job roles as the service grows; through attracting and retaining talented staff; and through the design and implementation of initiatives/activities which make Cognivate a great place to work.
Reporting and management lines
You will report directly to the CEO (Jane Powell). 
We currently employ a part-time administrative assistant who will work under your line management.  We anticipate that as the business grows there will be a need for some increase in such assistance, and this will likewise fall under your management.   
Who are we?
Cognivate was launched in January 2021, bringing a distinctive interdisciplinary approach to provision of rehabilitation for people living at home after sustaining brain injury. Our overarching aims are to enhance independence, participation in social activities and occupations, and overall quality of life. 
Every client has unique needs, depending on their particular problems and circumstances, and so we employ highly specialised neuropsychologists, occupational therapists, speech and language therapists, and physiotherapists to work with them and their families in a tightly integrated and collaborative way.  Our lead therapists in each discipline are employed directly by us (our 'core team') and we bring in other therapists from our growing network of associates (contractors) as needed. 
We see people in their homes, workplaces, educational and leisure settings, and online.  Innovation and evaluation are key to our goal-focused approach. We also run online groups which are free of charge and open to anyone with acquired brain injury.
Much of our clinical work is funded through legal and insurance sources and we work closely with a range of other professionals in this context.  
Why you and why now?
The current postholder, one of our founding members and co-Directors, has set Cognivate on secure and resilient operational foundations. She is now moving on to new challenges elsewhere, and we are keen to recruit someone who is similarly enthused by Cognivate's mission to 'unlock lives after brain injury'. 
For you it is an opportunity to work with a small but growing and passionate team, building on those strong foundations and developing them as we expand our services both within and beyond our current geographical area (London and the South-East).  We will invest in enabling you to develop skills and expertise, so this will be an excellent role for someone who is keen to learn through experience and training.
For us, it is an opportunity to bring in a fresh, highly motivated, and ambitious player, drawing on your particular skillset and experience to maintain and enhance the high calibre of our provision.  Our values include creativity and innovation, and we enjoy being stimulated by new ideas and ways of working.
What if I don't have all the experience listed above? Although we need all the capabilities outlined above, we recognise that strong candidates may not feel that they have the full complement of strengths or skills. We may be able to cover some areas of the job in different ways, for example through making two fractional appointments or by outsourcing some elements.
Where and how will you work? 
This role can be undertaken almost entirely remotely, as all members of our team are based in their own homes and liaise extensively through regular electronic mechanisms (Google Chat, emails, video meetings etc).  However we convene in-person once every six weeks for Service Development Meetings at a venue in the South-East of England.  The appointee to this post will be expected to attend these meetings and occasional social events (usually on the same day).  We cannot cover the cost of your travel to these activities, so this is something for you to consider if you live further afield.
You will be in very frequent video contact with our clients and staff, so you will need to have access to a quiet space with good and reliable internet access.
Person specification
Essential
You must
have a degree or equivalent academic qualification, OR extensive experience as a business manager

have at least 2 years experience of working in a business or operations management role, with demonstrable success in developing and implementing specific systems and processes

have excellent communication skills, both written and oral, including a high level of fluency and clarity in English

be a proficient user of software platforms and systems including widely used office suites (Google or Word) and data/financial management facilities (e.g. Excel, Google Sheets, Xero), with the ability to train and support our staff in their use.
Desirable
experience of bookkeeping

experience of working in the healthcare sector

experience of strategy development
Salary and Benefits
Your salary, for a full-time appointment, will be between £40K and £50K depending on experience.  Other benefits include:
flexibility in working hours and locations

36 days paid holiday (including bank holidays)
How to apply
The deadline for applications is September 4th 2023. However interviews will be conducted on a rolling basis so we encourage you to apply as soon as possible.

Please submit the following via email to eve.powell@cognivaterehab.com:
A full CV including details of previous roles and any business-relevant software systems in which you are already proficient

A covering letter of no more than 2 pages which briefly outlines:

why you are attracted to this role

how your specific skills and experience would equip you well for this role

what skills you would need or be keen to develop if you were appointed to this role

what your preferred FTE would be
The appointment process will be entirely online.